Tank Management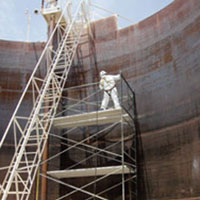 Underground Storage Tanks (USTs)
Underground Storage Tanks (USTs) are one of the largest sources of soil and groundwater contamination in the United States. In an effort to prevent and rectify this situation, the U.S. EPA along with various state governments have developed stringent guidelines regulating the design, installation, management, removal and remediation of UST systems.
Since1992, HazCorp Environmental Services, Inc. has been helping UST owners and operators in complying with complex regulations in a cost-effective and environmentally safe manner.
UST Removal/Abandonment
In the State of Ohio USTs are regulated by the State Fire Marshal's Office. USTs containing heating oil are regulated through the Code Enforcement Bureau while all other USTs are regulated by the Bureau of Underground Storage Tank Regulations (BUSTR). When it comes time to either abandon a tank in place or remove it from the ground care must be taken to ensure that a release does not occur to the environment. HazCorp staffs State of Ohio Certified Underground Storage Tank Installers with over 30 years of experience safely removing and abandoning underground storage tanks.
Closure Assessments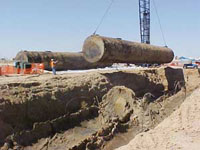 When a BUSTR-regulated tank is removed from the ground or abandoned in place the owner and operator of the tank system is required by law to have a Closure Assessment performed. HazCorp employs qualified, experienced professionals to collect and field screen soil and/or groundwater samples, submit the samples to a BUSTR-approved laboratory and then complete the appropriate closure assessment forms.
Corrective Actions
In the unfortunate event that a release is confirmed and corrective actions are deemed necessary, HazCorp has the experience and expertise to assist the owner through each step of the corrective action process. In addition to closure assessments HazCorp has performed numerous Tier 1 Source Investigations and Delineations along with developing and implementing Interim Response Actions and Remedial Action Plans.
Current Certifications
State of Ohio, Division of State Fire Marshal - Certified underground Storage Tank Installer